BICA offers a wide variety of training opportunities to meet your professional development needs.
Institute & Upcoming Partner Events:

MSSWA Region 10 Meeting (In-Person!) Wednesday, Sept. 21, 2022 Film Viewing & Guided Discussion Facilitated by Region 10 Reps: Dan Porter, MSW, LICSW & Cara McGlynn, MSW, LICSW "Broken Places" (see film description below) TIME:  4:00PM to 7:00PM (Come EARLY/Stay late…..to peruse library of resources/bookstore
Read More »

Professional Development for People working in the Health, Wellness & Education Sectors A two-day course that provides attendees with the practical tools and skills to introduce music into their practice in order to address the social and emotional challenges faced by their clients or students.
Read More »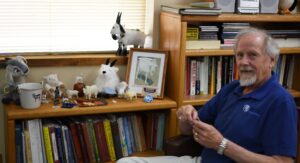 You've made it 1/2 way through your week. Enjoy a break for a little wit & wisdom with Dr. Braaten. Schedule a free consultation discussion during Dr. Braaten's Wednesday "office hours." Tap into Dr. Braaten's 50+ years of professional experience – talk history of the
Read More »
BICA recognizes industry leaders and Institute supporters who have died. We appreciate their friendship and contributions to the field. May their memories and work live on.